Committed to helping seniors live their best lives
AT THE LANDINGS OF PRESCOTT VALLEY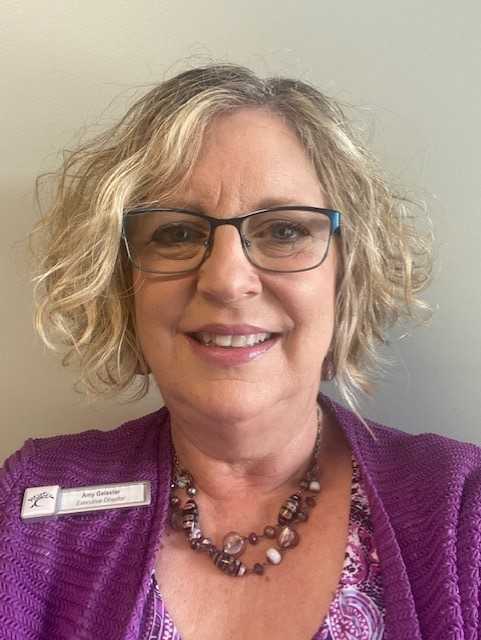 After a lifetime of hard work, dedicated service in their careers and support for their families, seniors deserve comfort, care, and independence. That's why The Landings of Prescott Valley's Executive Director Amy Geissler has dedicated herself to making sure her residents are living their best lives.
The Landings provides top-notch assisted living services for its residents in a luxurious setting at affordable rates, and Geissler is at the heart of it all. For more than a decade she's worked in the assisted living and memory care field.
"I do this because I want seniors to feel loved and appreciated and my goal is to help my residents to live their best lives possible in their own unique ways," Geissler said.
Early on her elders inspired her to treat seniors with respect and love.
"My four amazing grandparents were very influential in my life," she said. "I learned to honor and admire seniors at a very early age. I'm passionate about helping ensure that they have the highest quality of life, and I know that our assisted living community truly helps people remain independent longer by providing socialization, life enrichment, medical resources, and healthy meals in a safe environment."
Geissler earned her bachelor's degree in business, marketing and cultural development at California State University Chico. She's gone on to enjoy a career in senior living and was recognized as Arizona's Assisted Living Manager of the year by the Arizona Assisted Living Federation of America in 2013.
In 2022 Geissler took the helm as The Landings' Executive Director. The opportunity to lead the community's highly experienced and caring staff was a major factor in her decision. She was also impressed with The Landings' array of amenities including, four courtyards with a fire pit, a fountain, and bistros. The community even has its own fully equipped fitness center and will soon be opening its own in-house physical and occupational therapy center. Amid The Landings' beautiful facility and surroundings, resident care continues to be her passion.
"Each year I make it my personal mission to help a senior to check off an item on their life's bucket list by helping them do something they've always wanted to do but never had the opportunity to do," Geissler said.
She and her husband, Tom, have lived in Prescott for 18 years, and when they're not working, they enjoy spending time with their adult children, parents and extended family who also live nearby in Prescott. They are active member of Heights Church, and they make sure to take the time to enjoy all that the area has to offer.
"We live near beautiful trails and lakes and love getting to spend time in nature hiking, flyfishing and having fun along with our beautiful dog Montie," she said. "I also enjoy socializing with family and friends, going to concerts and experiencing the vibrant local art scene."
To take a tour or to get more in­formation about assisted living, secured care or respite care, visit PrescottValleySe­niors.com or call 928-445-3669.